BOATS, ENGINES & SECOND HAND BOATS
Has owning your own boat been a lifelong dream of yours or are you an experienced watersports enthusiast? We sell both new and second-hand boats and are sure to have the right boat for you. We supply sloops, tenders, sport boats and much more. We are the official dealer for Maxima boats and importer of AMT boats from Finland. We also supply accessories, such as outboard engines and boat trailers. We are an official dealer for Honda and Yamaha. See our assortment below!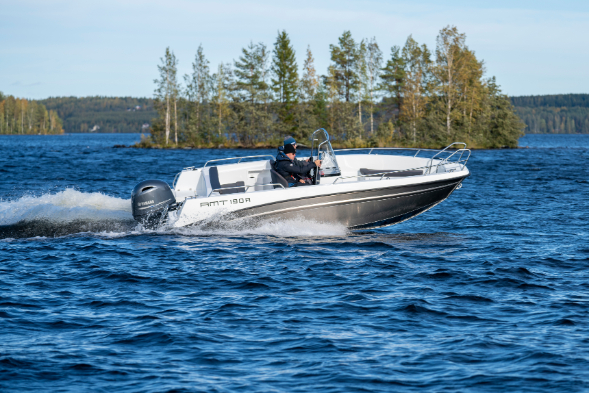 Have you found the perfect boat in our offer? Please contact us for a visit to our company, where you can take a good look at the boat, receive an explanation of the options and possibilities with the boat.
We advise you about the right engine, suitable accessories and we discuss when the boat is ready to sail. To experience the boat in real life, we make a test run at the Veluwemeer lake!
The sloops and tenders of the Dutch brand Maxima boats are suitable for both relaxed and sporty use. The boats have a nice robust appearance. The unique designs are built by experienced boat builders, combining smooth sailing characteristics, comfort and quality for an excellent price!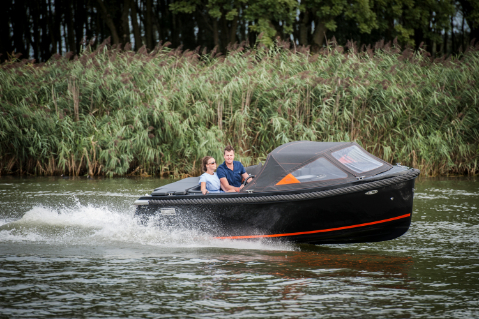 AMT boats from Finland combines technology with innovative design. The design, development and production of the boats takes place at the factory in Kontiolahti. The AMT boats are distinguished by their fantastic sailing characteristics, comfort and safety.
The G-Force is one of the most silent and smoothest boats in her class, thanks to the ingenious design of the hull and the clever construction of the cabin and deck. Our commitment to quality and reliability are known and appreciated globally. By keeping the production locally, we guarantee full control of both quality and finish.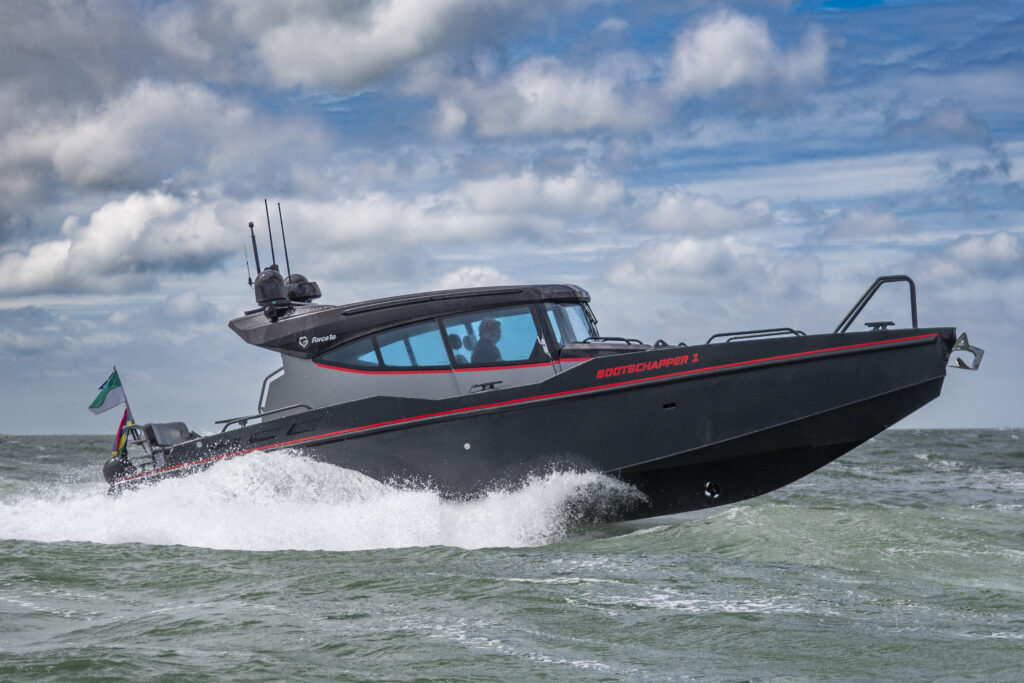 We have a varying range of used boats. Various brands of second-hand boats, outboard engines and accessories, for an excellent price! The current range of our occasions can be found on our website.
Honda outboard engines are reliable, efficient and easy to maintain. From our 1-cylinder 2.3 hp, to the V6 250 hp engine, they are all known for reliability and efficiency. At Honda, new technology and innovation is the great passion, always looking to push the boundaries so you can get the most out of an outboard motor. Better performance, more efficient fuel use and more control and ease of use.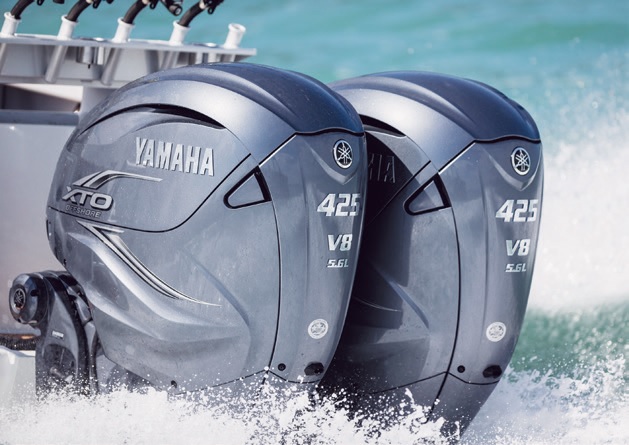 People around the world who love the water choose the quiet, reliable power of Yamaha to get the most out of it. Why? Because no other outboard engine has earned its trust so completely, or has more experience behind its name. And not to forget, which are so perfectly attuned to sailing itself. People who simply love being on the water. Friends who enjoy each other on the water. Water sports enthusiasts who master the challenge of the water, who enjoy water sports in any individual way. In short, water sports enthusiasts who rely on Yamaha's class-leading performance. Only Yamaha offers you so much choice. From the powerful XTO 425hp V8 to the portable 2.5hp and Electric Drive outboards.
DID NOT FOUND YOUR DREAM BOAT?
Fill out the contact form and tell us what you are looking for. We will contact you when we have found a boat that meets your needs.